Mondays, Wednesdays, and Fridays 8-9 am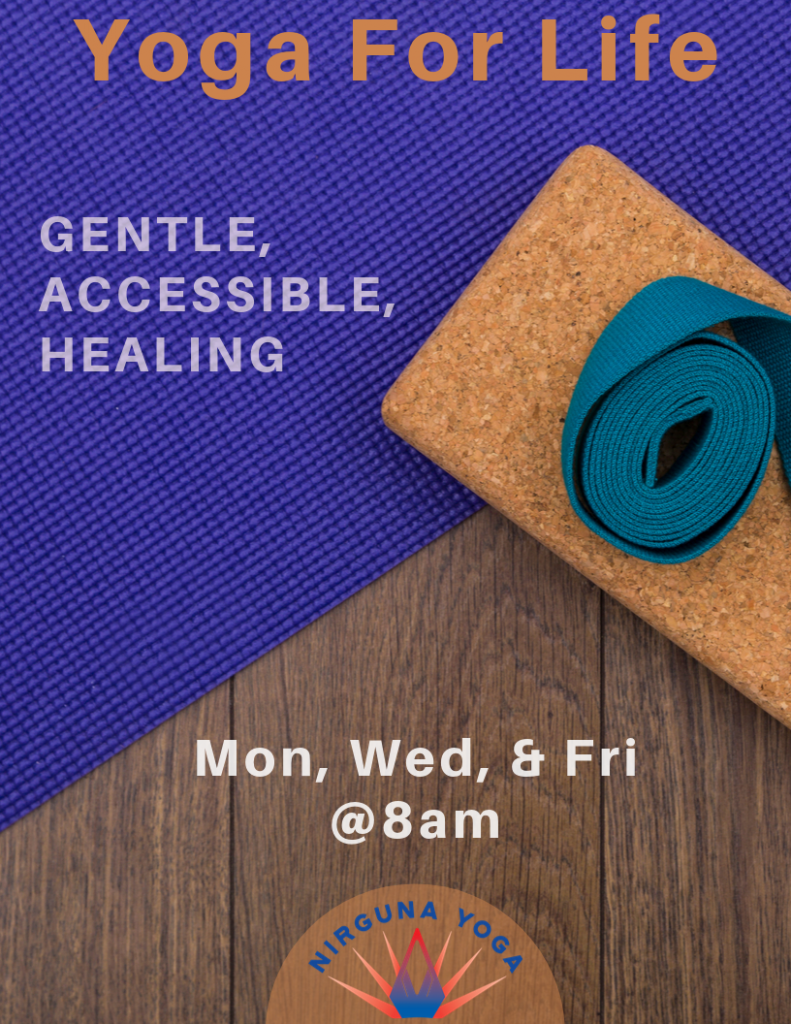 YOGA FOR LIFE is a gentle class focused on the fundamentals of yoga asana: breath, awareness, and strength. A fantastic tune-up for the seasoned practitioner or ideal for those interested in beginning a yoga practice. Postures will be scaled up or down to suit the needs of the student and plenty of modifications will be given to those with injuries or limitations. We couldn't be more thrilled to offer such an incredible roster of some of ABQ's finest teachers (Andrew West, Cathy Mondloch-Seavey, and Kim Stark), each of whom will bring their own special skills and talents to this therapeutic unheated class!
Learn more about these four extraordinary teachers and their classes below:
Mondays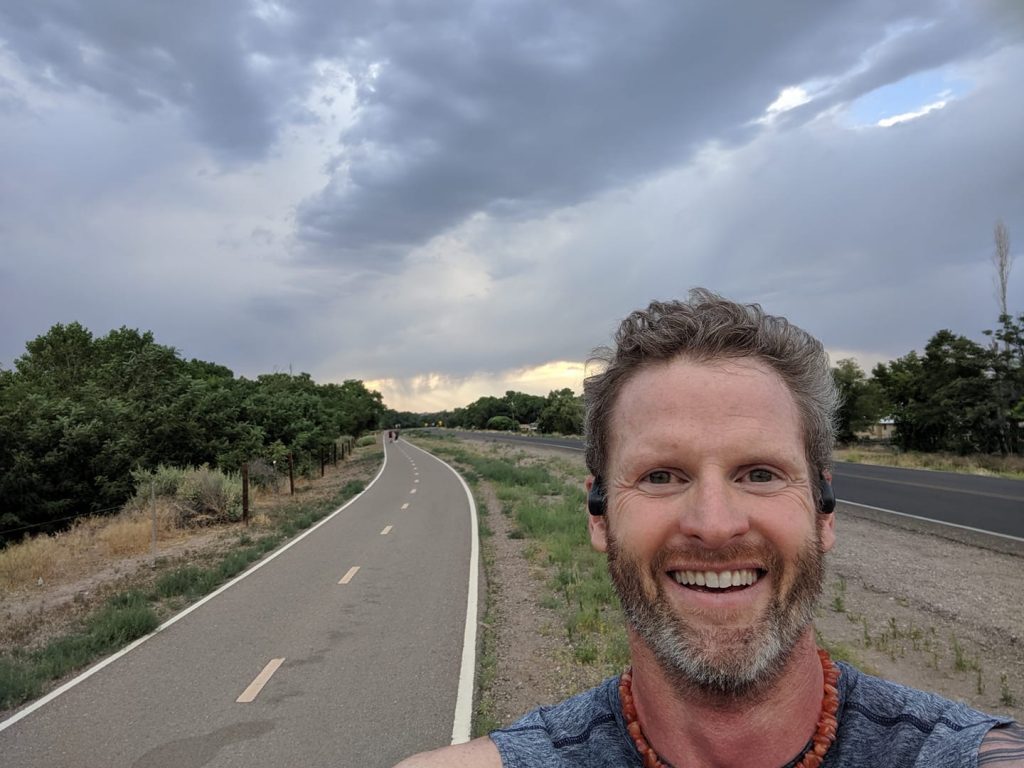 Andrew West, PhD, is a local health coach and yoga teacher who specializes in aging and physical activity. He graduated from the University of New Mexico with a PhD in Health Communication and has a certificate in Yoga for Seniors from Integrative Medicine at Duke University. Andrew is passionate about making physical activity and healthy eating accessible and fun for all.
In his class "Stretched, Strong and Safe: Yoga for Healthy Aging," you will learn simple and effective movements and breathing practices to improve your range of motion, strengthen your bones and stretch and strengthen your muscles. The poses and breathwork performed in this class combine the wisdom of traditional yoga with advice and guidance from doctors, surgeons and up to date medical research. Stretched, Strong and Safe can be an excellent activity for those with arthritis, osteoporosis, heart disease, COPD and many other conditions and health concerns.
Wednesdays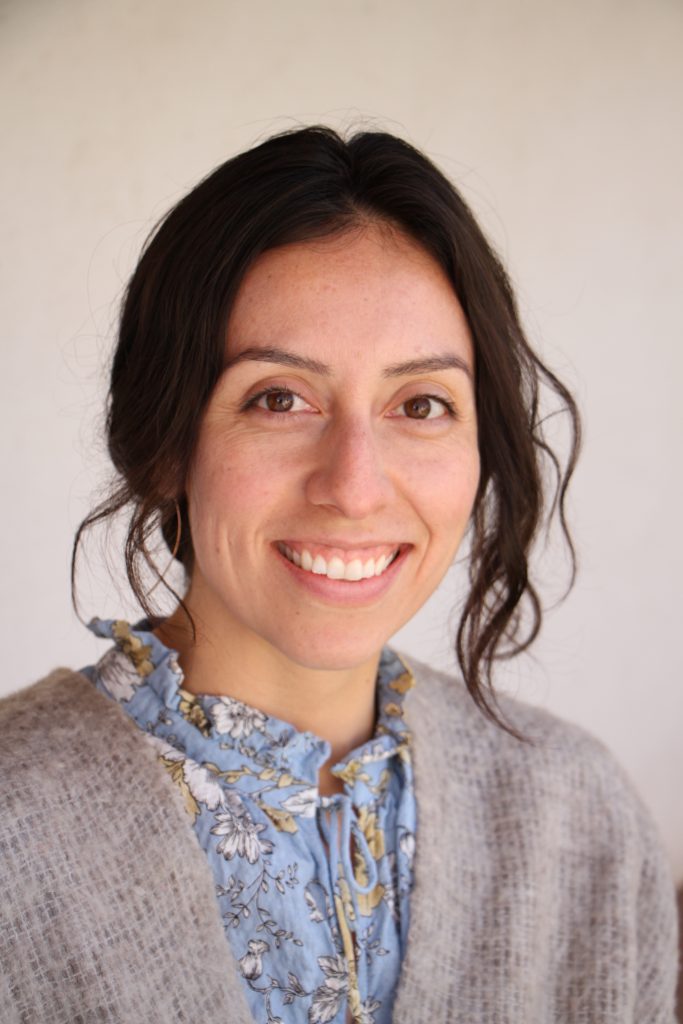 Cathy Mondloch-Seavey is a New Mexican yogi who started her practice at Nirguna Yoga's current building on Juan Tabo in 2006 when it was Albuquerque's first hot yoga studio. No one ever forgets their first yoga teacher, so the director of that studio, David Rogers, made an indelible mark on Cathy's study of yoga as a teacher. mentor, coach, and friend. It is with David's help that Cathy went to Bikram Yoga teacher training in 2007 and began competing at the local and national levels in the USA Yoga Championships, earning her highest national ranking in 2016 when she earned 5th Place in the women's adult division. Cathy spent 2009 and 2010 traveling to teach in various studios, working on the staff of Bikram's training and hunting down the best mentors in teacher development to help her hone her craft as a yoga teacher. She spent nearly five years in San Antonio/Austin area teaching at Pure Yoga Austin, studying the advanced-84 series with Mardie Chen, and at the Union Yoga + Strength, under the co-ownership of Lisa Ingle-Stevens, who is currently Cathy's coach. Cathy is continually inspired by those who participate in the yoga championships because of their demonstration of awareness in body, mind, and spirit. The rigor of practicing advanced asana has led Cathy to experience injuries over the years, which she considers a gift in regard to her teaching. Though the advanced practice is of great personal interest to Cathy, teaching those with injuries and limitations is what she is most passionate about. She completed a 200-hour yoga training at the Open Hand Institute in 2016, which deepened her knowledge of various yoga modalities such as traditional Astanga and therapeutic methods under the instruction of Beryl Bender Birch and Dr. Nydia Darby. Cathy invites all of her family members (husband, parents, siblings, in-laws) to practice yoga, knowing that having a personal practice only makes relationships stronger. Cathy, her husband Drew and dog-child Woodstock reside in the north valley and aspire to farm their land.
Friday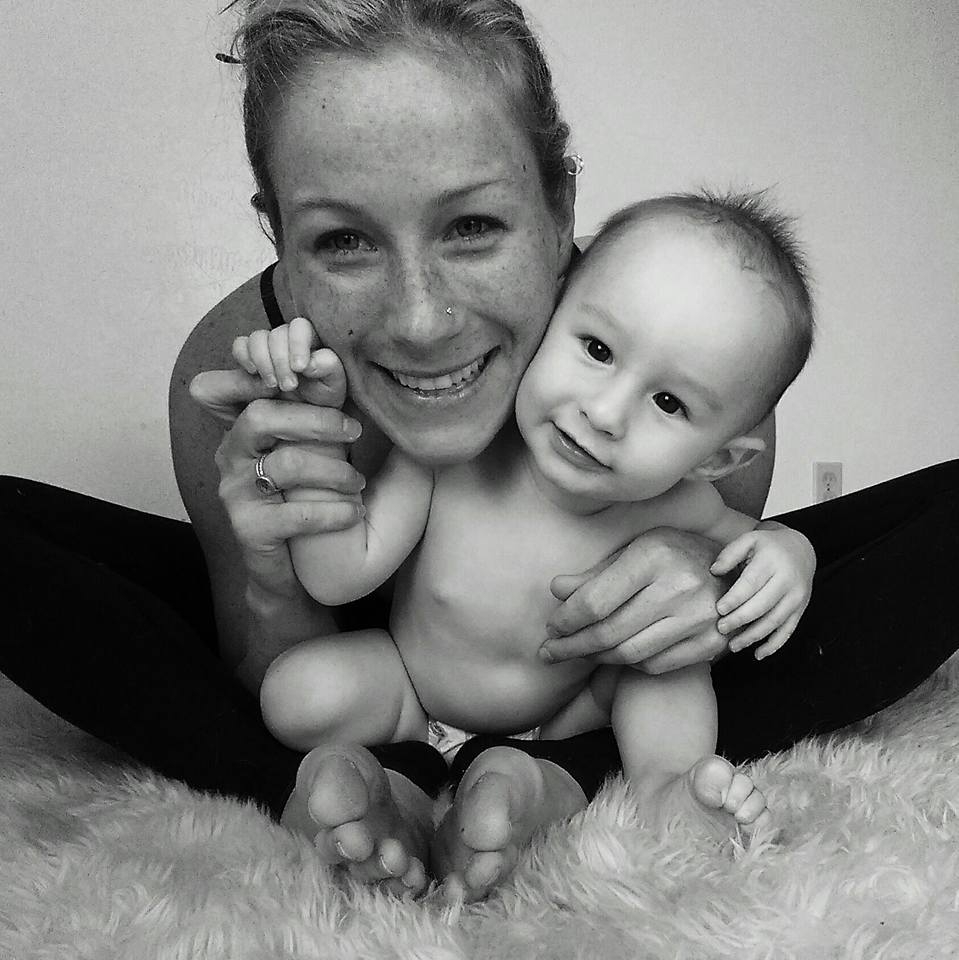 Kim Stark is a mama, educator, nature lover, and yoga movement therapist. Kim came to yoga over 13 years ago, through study of Buddhist and Vedic texts and fell in love with the physical and spiritual aspects of yoga as it began to holistically transform her life, physically, mentally and spiritually. Her motivation for practice arises from an exploration of her edges and perceived limits, and as a movement component to her meditation practice. She transitioned to teaching yoga in 2012. She is an E-RYT 500 (Experienced-Registered Yoga Teacher) with Yoga Alliance, has over 800 hours worth of yoga training and has certifications as an AyurYoga (Ayurvedic Yoga) Wellness Consultant, Yin Yoga Therapy, Clinical Herbalism, and Holistic Health Coaching.
In Kim's classes, you can expect to experience movement meditation that empowers you to have a whole-body, transformative experience. Kim's instruction in alignment is centered in functional movement and strength to counteract negative patterns in the body. Students can experience an evolution of postures in practice, allowing you to safely explore the limits of your practice. You can expect a marriage of effort and ease, through flow and powerful holding. Kim believes that what you need for healing is already present in your system. Kim wants to empower and uplift those around her. She strives to do all things with love, and provide a safe space and support to leave behind what does not serve you and open yourself up to your vast possibilities.