Committing to a Spiritual Path
A talk by Eva Natanya, PhD
January 13th, 2019 11AM
at Nirguna Yoga 1930 Juan Tabo Blvd NE Suite D
What Does It Take to Follow a Spiritual Path? Is it still possible to reach the experiences of mystical union and contemplative prayer realized by the masters of the past? Can we enter into the depths of a sacred reality even amidst our daily lives in the world?
What does it mean to heal—really heal—the wounds and habits we carry, and to take refuge in a level of ultimate truth and a divine guide who cannot ever fail us?
What kind of commitment does a spiritual path require, and how do we get to the point of entering there?
Drawing from the rich resources of both Tibetan Buddhism and the ancient traditions of desert monasticism in Christianity, as well as her own recent experiences in solitary retreat, Eva will explore such questions, helping us grapple with the very real difficulties of the spiritual path, even as we seek a higher transformation of our suffering and of the pain we see all around us.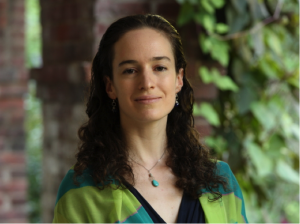 Eva Natanya is a scholar of Indian and Tibetan Buddhism, an academic lecturer, writer, translator, and retreat leader. Following a nine-year career as a professional ballet dancer with both the New York City Ballet and the Royal Ballet of England, she earned an MA in Christian Systematic Theology at the Graduate Theological Union in Berkeley, CA, and a PhD in Religious Studies from the University of Virginia. For over twenty years, she has studied mediation, yoga, and philosophy in both the Christian and Buddhist traditions with master teachers in the United States, England, and India. She is the editor of Open Mind: View and Meditation in the Lineage of Lerab Lingpa (2018) and co-editor of Fathoming the Mind: Inquiry and Insight in Düdjom Lingpa's Vajra Essence (2018), both by Dr. B. Alan Wallace. Her own work explores the deep connections between Christian and Buddhist thought at rigorous levels of theology, ethics, mysticism, and contemplative prayer. Eva has spent over twenty-seven months in solitary meditation retreat, and will soon return to full-time meditation practice, living off the grid in Colorado. Her website is: www.evanatanya.com
This is a Free Event!