Move your body, exercise, and breath in a way that feels great and that is safe and productive throughout all trimesters of your pregnancy. Prenatal yoga allows you to set intentions and prepare your body and mind for labor and birth. Relieve common pregnancy discomforts. Stay toned and strong in your body so that it can meet the demands of carrying a baby. Meet and practice with other pregnant people.
This unique series will provide you with instruction on healthy form and alignment for pregnancy while offering plenty of moments to center and empower. Class is led by Sarah, who is also a labor doula and a mom.
Saturdays 9:30 am – 10:45 am
Full 4-Class Series $68; Drop-in $20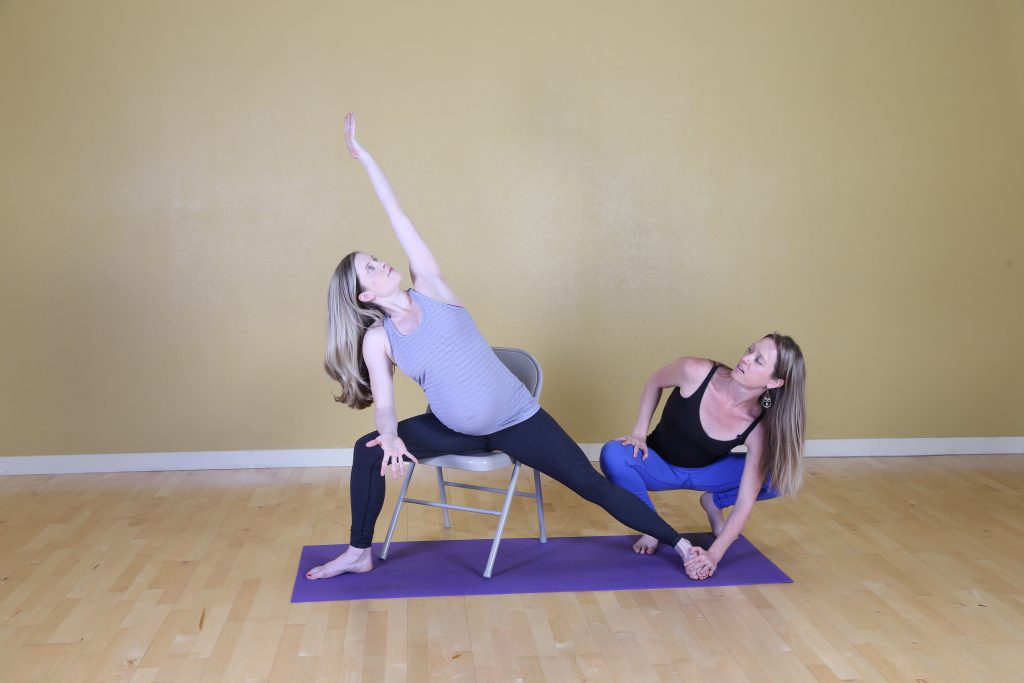 Sarah grew up in the Piney Woods of East Texas and began a steady yoga practice while living in Austin TX. She is grateful to have learned from many exceptional teachers, one being a long-time teacher to her, Christina Sell. In addition, Sarah has extended training in Prenatal and Postpartum Yoga and Yoga for Fertility and during Menstruation. She used to co-own a yoga studio where she created and co-taught teacher training.
Sarah's classes are typically an infusion of strong alignment and form woven into slow, juicy, and feel-good flows. When our lives feel in alignment, it feels good – and the same can be true for the body – when we're moving in a way that is smart and aligned – it feels great.
Sarah currently teaches All Levels of group yoga classes, Prenatal Yoga, Parent, and Baby Yoga, and private yoga lessons in person or via Skype/Zoom.
The owner of Silver Moon Yoga, Sarah Gorham Silverman began practicing yoga nearly 20 years ago and has been teaching since 2008. Yoga to her is a way to de-stress, slow down, feel good – and ultimately be and feel more like herself.
Sarah lives in the foothills of Albuquerque with her husband, toddler, and baby.
Her past certifications are B.S. Nutrition, M.S. Health Education, Anusara Inspired 2012, Certified Labor Doula 2014; she meets all of the requirements to certify as E-RYT 500 and RPYT, Registered Prenatal Yoga Instructor. She has accumulated over 200 hours of specialized Prenatal Yoga Instructor training and yoga for menstruation and fertility.
See her video library of prenatal and postpartum yoga videos on her website video page.