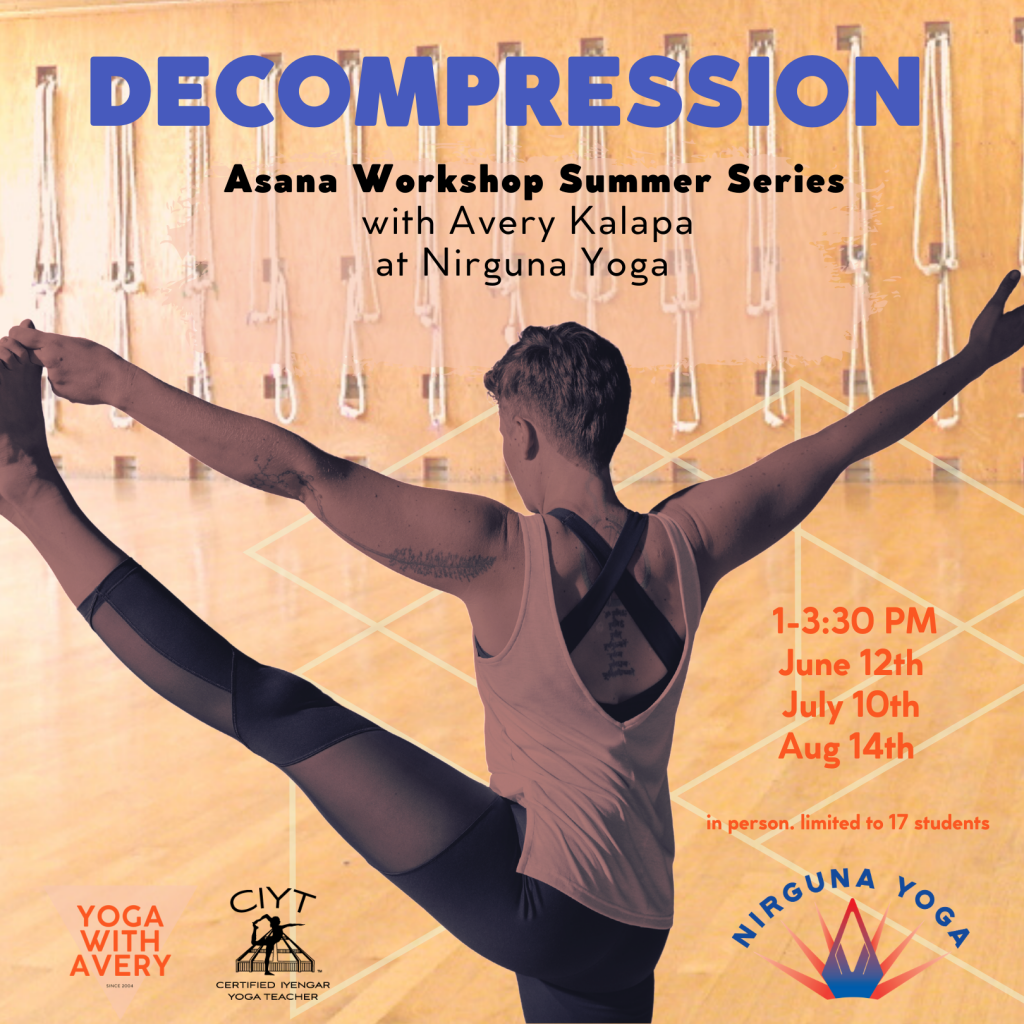 Yoga in the Ropes!
Asana Workshop Summer Series with Avery Kalapa
Reconnect with your inner body length, strength, stability, vitality and JOY through this deep asana reset!
Do you feel a bit compressed, stuck, worn down – physically but also mentally and emotionally? It's been lot to cope with since the beginning of Covid. Alignment rich yoga – especially with the help of wall ropes – can provide incredible release and integration: more space and possibility for the body, mind and spirit!
Join well loved local certified Iyengar Yoga teacher Avery Kalapa for this delicious, deep, dynamic yoga session. Come play with props and discover a whole new world of goodness. We'll explore yummy grounding hip and shoulder work, diverse spine lengthenings and heart opening asanas – both with, and without the wall ropes. Session will include embodied philosophy, active poses, deep relaxation, and a yoga Q&A.
Saturday, June 12, Saturday, July 10, and Saturday, August 14.
All sessions are 1-3:30 PM
In person!
Limited to 12 participants $55 per workshop, $150 for all 3.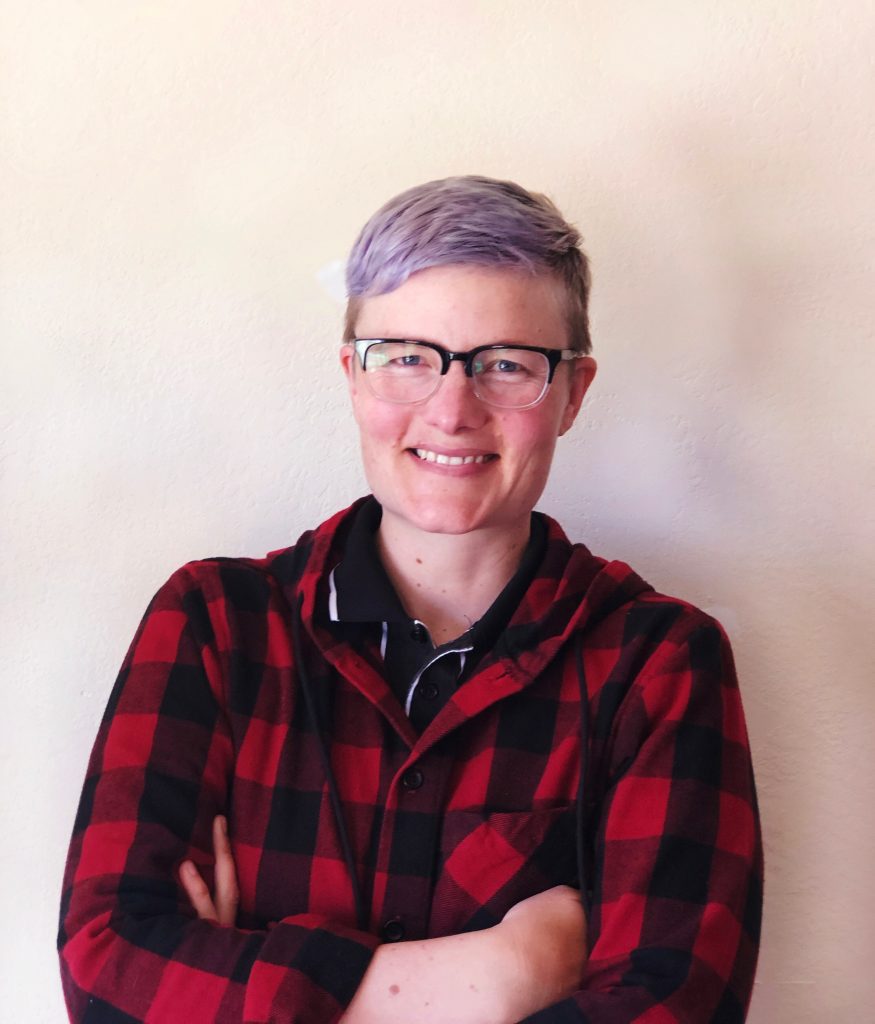 Avery Kalapa (they, them) is a deeply inclusive yoga teacher, community weaver, wellness organizer CIYT, eRYT500, YACEP, BFA, with 20 years experience. Avery's approach is rooted in anti oppression:  inner healing towards collective liberation. 
Celebrated for their enthusiasm, accessibility, and depth of technique, their teaching reflects profound gratitude for the Iyengar Lineage. They offer a vast knowledge of integrative functional anatomy and stability that empowers their students to experience tangible, empowering transformation in body mind and consciousness. 
They love creating healing spaces that cherish and center queer & trans folks, outsiders, changemakers and socially conscious community, that don't require assimilation. Avery is involved in various yoga equity projects, such as ABQ Queer Trans Community Yoga. They're also a gardener, and parent. Avery is a white, queer, nonbinary settler grateful to live on unceded Tiwa land, in Albuquerque NM.