with Crista Chavez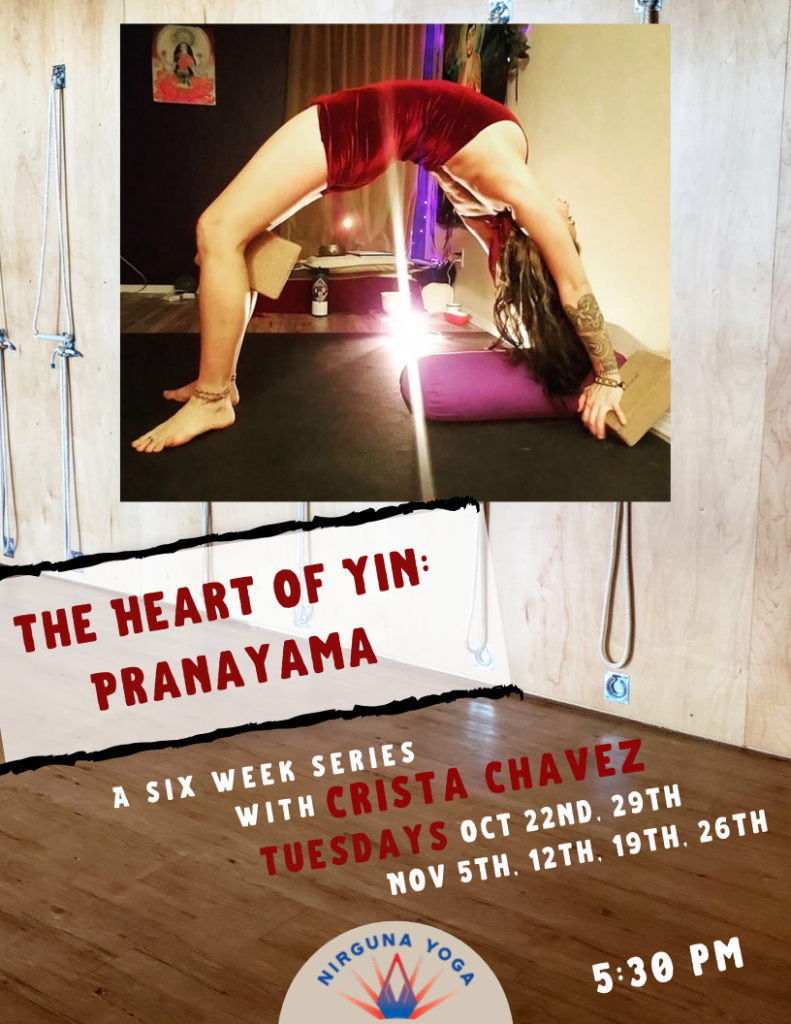 Let's dive deep into our poses with Pranayama and Yin Yoga. In this class, we will explore our yin using ocean breathing while holding static poses for 3-7 minutes. In our practice, we will use various props to support static asanas. Although this is a slower-paced class, this class has its own edge.
A Six Week Series
October 22 & 29
& November 5, 12, 19, & 26
Crista has been teaching in Albuquerque since 2010. Her teaching background is a combination of hatha and raja yoga, alignment, vinyasa, restorative, yin yoga, and pranayama. Crista's style is playful and gentle while encouraging students to find new edges in the exploration of yoga. Crista's wish is to guide students through yoga to stay healthy, flowing, strong and young both inside and out.